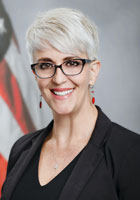 Tina Buneta, ENP, CPE, RPL currently serves as the Director of Aurora911 in Colorado. She joined the Aurora team in December of 2019 and has served beside her team through the entirety of the COVID pandemic, as well a turbulent summer of civil unrest in 2020.
Tina began her public safety career in 1999 as a front line telecommunicator for the Colorado State Patrol, and ultimately served the CSP for twenty years and in four communication centers as a Communications Training Officer, Communications Supervisor, and Regional Center Manager. Additionally, Tina has over a decades' experience in organizational strategic planning and cultural development. Her experience is diversified between urban and rural centers, large and small. She has served her industry on a larger scale as an RPL and Occupational Analysis facilitator for APCO, an Executive Board member of Colorado NENA-APCO, and as a leadership-focused presenter at national and state-level conferences. Tina's passion is the cultivation, preparation and empowerment of new leaders, which is achieved through the practice of people-first, strength-based leadership.
The Aurora911 team receives nearly 600,000 calls annually, and serves the third largest city in Colorado, with a population of 400,000 and growing.
---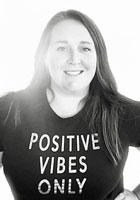 Gena Baker is a Supervisor for Garfield County Emergency Communications Authority in Rifle, CO where she has served her peers, agency, and community since 2008. She wears many hats in addition to working a console including coordinating the training program, public education team, and scheduling for her agency.
She has held several instructor certificates through APCO, has served on several industry related committees, and is active in various joint training efforts in her community. Gena also earned a Bachelors of Science in Organizational Management with an emphasis in Human Resources from Colorado Christian University in 2008 as well as her Emergency Number Professional certification from the National Emergency Number Association in 2020. Her passions within the industry include innovative training of professionals and the public as well as personnel development. Gena finds inspiration, value, and joy in seeing the evolution and successes of others.
The Garfield County Emergency Communications Authority serves all of Garfield County, Colorado, which has a population of approximately 62,000. As a primary PSAP, we answer an average of 250-300 calls per day, including 911 and non-emergency calls, while conducting normal operations on 3 primary radio channels. We employ 21 full-time Telecommunicators with 3-6 on duty at any given time depending on day and hour. The majority of Garfield County is very rural with much of our area being part of National Forest and other public lands. We're proud to serve as the essential link between seven Law Enforcement agencies, four Fire/EMS agencies, and our citizens.
---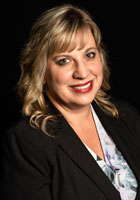 Amber Clayton is the Senior Director of Knowledge Center Operations at the Society for Human Resource Management (SHRM).  Amber leads a team of HR experts who field an average of 60,000 HR-related inquiries from members a year.  She is frequently sought after as a speaker and expert for webinars, conferences, and media interviews.  Amber co-hosts a podcast called Honest HR.  She is SHRM-certified with a Bachelor of Science in Business Administration from the University of Baltimore.  She also holds specialty credentials in California law, inclusive workplace culture, and workplace investigations.  Prior to joining SHRM in 2011, she had 14 years of HR experience in healthcare and retail.
---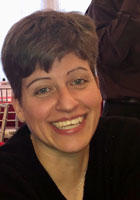 Gina Cortez is Director of the Orland Central Dispatch in Orland Park, IL.  Located in Chicago's south suburbs, Orland Central Dispatch is a Fire/EMS only center, who serves 10 agencies, covering just over 250 square miles, and a population of 200,000 plus.
With 22 years of experience, Gina has had the tremendous privilege of wearing many ECC hats – trainer, acting shift supervisor, shift supervisor, the supervisor in charge of training, QA/QI implementation manager, deputy director, and director.  Each team with which she has worked have provided an invaluable education and truly inspiring experiences. Because of them, she acknowledges that she has had the great fortune to work for and with amazing leaders and teammates. Gina is most passionate about teaching, coaching, and mentoring to help strengthen the public safety communications' profession.
---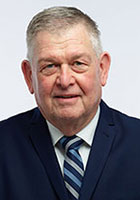 Dr. Steven M. Edwards has 40 years of work in the law enforcement, criminal justice and  leadership fields. He served as a senior policy advisor for law enforcement in three different agencies at the US Department of Justice, Washington DC. – the  Bureau of Justice Assistance (BJA); the National Institute of Justice  (NIJ); and the Office of Community Oriented Policing Services (COPS). His  grant portfolio included organizational development and executive  leadership for police; officer safety and wellness; community policing; and research on officer use of force.
Preceding federal service, Dr. Edwards was a faculty member at the University of Louisville's Justice Administration Program and Southern  Police Institute. He has also been a member of the criminal justice faculty at the University of Alaska-Anchorage. He has served as a  consultant to the International Association of Chiefs of Police, and the Police Foundation in Washington DC. He has provided management consulting to numerous state and local police departments regarding organizational  performance. He has also counseled numerous aspiring police commanders  regarding their professional career development and recruitment for chief executive positions.
Dr. Edwards is the instructor for CPE 303 and 404 in APCO's highly successful executive leadership initiative, the Certified Public Safety  Executive Program.  Dr. Edwards received his Ph.D., MS, and BS from the School of Criminal  Justice at Michigan State University, East Lansing, Michigan. He has held  fellowship appointments to the Police Foundation, Washington DC and to the  Kennedy School of Government, Program in Criminal Justice Policy and  Management at Harvard University.
---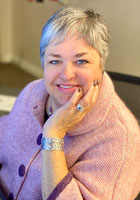 Kelle Hall is currently employed as the Communications Manager for the Town of Highland Park Department of Safety in the Dallas-Ft. Worth metroplex.  She began her career in public safety communications in 1985.
Kelle is a passionate advocate for public safety communications professionals and is active in the Texas chapter of APCO.  Additionally, she serves on the APCO Institute Advisory Committee and the APCO Standards and Development Occupational Analysis Sub-Committee.
Highland Park is a small urban community located 3 miles north of downtown Dallas.  Known as the original suburb to Dallas, Highland Park is an affluent community with a population of approximately 8500 people.  The officers who work for Highland Park are triple certified, meaning they are all certified police officers, firefighters and paramedics, so the communications center handles all facets of public safety response within the Town.
---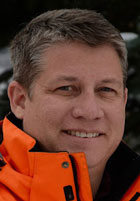 Brett Loeb has been the 9-1-1 Division Chief for Pitkin County Regional Emergency Dispatch Center, in Aspen, Colorado, since 2016. He started his career in 9-1-1 at Grand Junction Regional Communication Center in 2007 and was promoted to Dispatch Supervisor in 2008 and then Administrative Supervisor in 2015.
Brett earned the Grand Junction Police Department's Employee of the Year Award in 2015 and the Colorado APCO/NENA Supervisor of the Year Award in 2016 for his work with the Aspen/Pitkin 9-1-1 Dispatcher Training Program.
Brett has dedicated his career to advancing 9-1-1 technology, wellness, culture, and environment to make a career in dispatch much more accessible, inviting, and satisfying for his team.  He has also endeavored to share his progress and successes with centers across his state and nationwide.
Pitkin County 9-1-1's number one priority is staffing and taking care of their people.  They are a small, rural center with 16 full time employees.  However, they are in a resort town, where the population triples with visitors for 3/4 of the year and the cost of living and housing is astronomical. They've taken many steps, and have more planned, to help overcome these challenges in retention, and found some success that hopefully could be useful for other centers.
---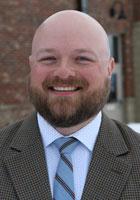 Tim Martindale is the Director of Gallatin County 911 in Bozeman, MT. Tim started in public safety in 2005 as a dispatcher for Pacific County Communications (PACCOM) in South Bend, WA. From there he worked his way up as a trainer, supervisor and later the Director. In 2019, Tim and his family made the move to Montana to become the Director of Gallatin County 911. During his career Tim has been involved in both the Washington Chapter of APCO/NENA and the Montana Chapter of APCO.  He has been involved in several committees both on the chapter and national levels. Currently Tim is the Chapter President for Montana APCO.
Gallatin County 911 is a county department responsible for 6 law enforcement agencies and 17 fire/EMS agencies. Over 122,000 people call Gallatin County home, with another 2 million people visiting this past year. Our public safety demographic ranges from career fire departments to three-person volunteer departments. Within the state of Montana, we are considered a large/urban 911 center, nationally we are considered a medium center.
---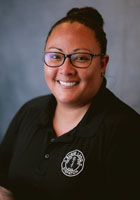 Amy Patin is the Operations Manager at Sugar Land Public Safety Dispatch. She has 16 years of experience in this field. She began her career as a front line telecommunicator and has since been in leadership roles from trainer and floor supervisor to her current position of operations manager where she oversees hiring and recruiting for her agency. She is passionate about leadership, teamwork and creating positive and uplifting working environments.
Sugar Land is a suburb to Houston.  They dispatch for police, fire, and EMS. Their urban population is just over 118,000.
---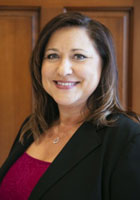 Shannon Price is the Director at Sugar Land Public Safety Dispatch in Texas.  She has over 30 years of municipal experience including 9 years as a front line public safety dispatcher/trainer and 16 years in emergency communications leadership.
She is an accomplished leader that has had considerable success in directing organizational change, improving operational efficiencies and effectiveness.  She is passionate about building a culture where those on the front line in emergency communications feel appreciated and take pride in this incredible profession.
The City of Sugar Land, located just southwest of Houston, has a population of approximately 110,000 and covers just under 43 square miles. Sugar Land Public Safety Dispatch has 35 full time employees which includes 31 positions assigned to front-line operations, providing emergency communications for the city's police, fire and EMS services.
---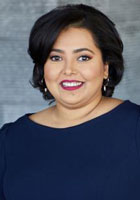 Neha Rajebhosale is a global leader with over 15 years of luxury experience as a human resources executive  and hospitality operations expert; Neha is a certified behavioral analyst with an insatiable desire for continuous improvement. With a unique blend of juxtaposed qualities, Neha is bold, empathetic and meticulous; serving as a catalyst to any enterprise seeking organizational transformation.
As a Practice  Director  with  The  Ritz-Carlton  Leadership  Center,  Neha  facilitates  the  discovery of long-term solutions for organizations to sustain their success. Neha brings  her  diverse  experiences, time – tested methodologies and empirical knowledge to every interaction  and successfully guides organizations to introspection and meaningful change. Neha challenges practices that are ripe for innovation and builds strategies that result in increased leadership engagement, team performance and elevated customer service solutions.
During her tenure with Marriott International &  The  Ritz-Carlton,  Neha  held  various  roles,  swiftly progressing in her career and contributing to the company across 9 locations in the United States and the Caribbean region.
Neha studied the art of hospitality at The Cesar Ritz Colleges in Switzerland. Set in the birthplace of hospitality & inspired by the ethos of the industry pioneer – Cesar Ritz; Neha became enthralled by the craftsmanship of service and set out on a wanderlust of her own to find innovative experiences, seek out challenges and become a servant leader of the industry. Outside of work, Neha is an epicure at heart, enjoys music, philosophy and travelling.
---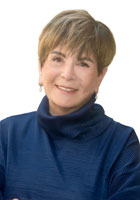 Sharon Weinstein, a global thought leader in the healthcare space, brings three decades of senior executive experience to the table. Today, she is a Business Acceleration and Work / Life Integration Coach, leading a top consulting organization, an award-winning author of 21 books and over 160 peer-reviewed manuscripts. Her new book, Think Differently, was published in August 2022.
Sharon is a master storyteller; a Certified Speaking Professional (CSP), she is immediate past-chair of the Certification Process for The National Speakers Association (NSA). Sharon has dedicated her career to advancing next generation leaders. By identifying the attitudes, skills, and behaviors that send the right signals and influence others, she facilitates better outcomes, a voice for aspiring and existing leaders, and leads the charge to balance one's life. She began her career in nursing and received graduate level degrees in Healthcare Administration, Business Administration, Behavioral Science, and Gerontology. She is a recipient of the Frist Humanitarian Award from HCA, and the Chair's Distinguished Service Award from NSA.
For over 12 years, Sharon led the efforts to create the healthcare infrastructure in the new independent states of the Former Soviet Union and Central and Eastern Europe. A major responsibility was the creating of a call center for Emergency Scientific Medical Center, in collaboration with U Mass Emergency Services.